Weekly Wrap up: May 2nd - May 8th
Weekly Wrap up: May 2nd - May 8th
Hey Sudbury! We're a bit behind on getting last week's wrap up out for you all in our effort to keep you up to speed with what's going on in the marketplace, especially on a local level. But you know what they say...better late than never!
David kicks off the episode by celebrating the reopening of hardware stores in Sudbury! That's right, no more waiting in line for pickups or calling ahead for orders! This seems to be one of the first signs that things are starting to go back to normal! Looking at the health unit website, we have 59 confirmed cases of COVID-19, with 2 deceased and 50 that are resolved. This is another great sign that our community is doing what we can to practice social distancing and flatten the curve.
The real estate market in Sudbury is fully emerging from the COVID shut down! Last week we saw 43 new listings! This is last week's most impressive number by far! It was only a few weeks ago where we were only seeing 10-15 new listings. May 2nd to May 8th had 21 sales. 66% of the 21 sales were in multiple offers! This is a strong trend week in and week out and we are seeing some very serious buyers. We've even seen the continued trend of listings holding off offers. Last week there was over 11 offers on a house in Garson and it sold for 30,000 over list price! This is crazy for the Sudbury marketplace!
On top of the 21 sales, there were also 7 conditional sales. 6 of which were listed in the last 9 days. Listings are fresh to the market and buyers are jumping on them right away! On our last Lake City Live, Tristan and I chatted about the spring COVID marketplace. We compared April 2020s numbers to April 2019s. There was a 50% reduction in the number of listings available in the marketplace. The hottest take on what this could all be leading to is that the COVID shut down is actually going to increase prices in Sudbury's marketplace, just based on having the supply and demand thrown so far out of whack!
We are seeing the opposite of what people expected! Tune in and don't forget to show your support for Lake City Realty's Selling the Rock Podcast! It's one of the ways that allow us to continue to connect with our local Sudbury community during times like these. Like, share, comment or leave a review!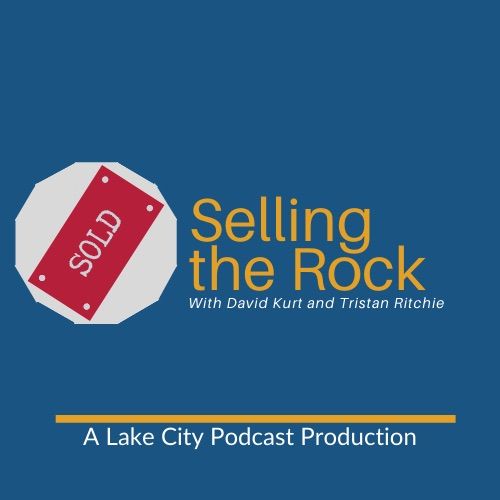 5 Bullet Friday Newsletter
We send out an awesome newsletter every Friday that keeps you up to speed with what's going on in Sudbury's real estate market. Sign up to have the insider glance at weekly numbers and activity delivered directly to your inbox!
I agree to be contacted by Lake City Realty LTD via call, email, and text. To opt-out, you can reply 'STOP' at any time or click the unsubscribe link in the emails. Message and data rates may apply.
We respect your inbox.