10 Local Businesses You Can Support From Home
As a member of the Sudbury community, we know how important it is to support our small businesses.
We know that more and more small businesses here in Sudbury are being affected and to continue to support them as much as we can, we've compiled a list of 10 local businesses that you can support from home.
1. La Fromagerie
How You Can Help:
The Fromo is one of our favourite downtown snack spots, and COVID can't change that. If its a snack sampler or a full meal, they have you covered! Don't forget to grab a few tall cans or a bottle of wine to add to your order! Wednesday is half price apps and gluten free and vegetarian options if that's your thing!
2. Salute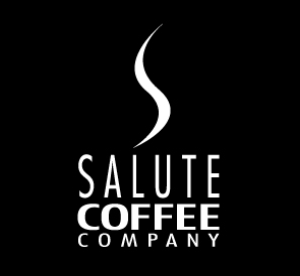 Quality coffee (espresso), loose leaf tea, healthy food and fresh from scratch baking in b...
How You Can Help:
This is one of our favourite work locations when we are in the Southend and working out of our office! Sadly the sit down restaurant is closed but that wont stop you from getting the amazing coffee, snacks and treats from their drive thru during the COVID shut down! Their options are expanding as the calendar tells us we are transitioning into Spring (snow is almost melted!). Check them out online or pop by their drive thru to keep jolted up and help out a great local business at the same time.
3. Stitch & Stone
STITCH & STONE's Instagram profile has 1,836 photos and vi...
How You Can Help:
Gabrielle Roy has made a massive impact on the Sudbury style scene since starting up Stitch & Stone in 2015. Our past team member (Sofi Guilbault) was a proud team member and brand enthusiast; and we love the fresh and fun style they continue to bring to Sudbury. During the COVID shutdown feel free to browse their online store and as a bonus they have BOGO on their Gift Cards right now! Buy a $100.00 gift card get a $30.00 bonus card; or buy a $50.00 and get a $15.00.
4. Peppi Panini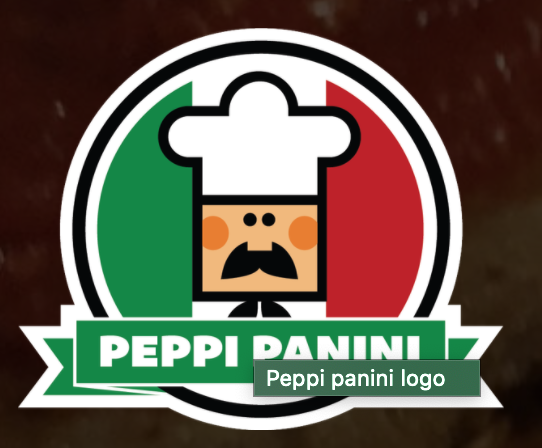 Peppi Panini is Sudbury, ON's home for authentic Italian cuisine, from Paninis to pizza ...
How You Can Help:
One of our favourite lunch spots downtown is still open and offering great soups and sandwiches! They are having some issues with their phone lines but you are able to get your orders for pickup or delivery (Uber Eats or Door Dash) via text, facebook messenger or Instagram DM.
5. Alibi Room
The Alibi Room has 473 photos and videos on their Instagram profile....
How You Can Help:
We love the selection and creativity of drinks at the Alibi room! They are still offering drink service for delivery with the COVID shutdown. I love how creative they are getting as well! Dan, one of our favourite bartenders has been going on Instagram Live as well as teaming up with Tristan to deliver a free at home Zoom Mixology session (tips are appreciated)! They just recently hosted their DJ live for an online dance party as well as a Bourbon tasting!
6. Guilty Pleasures Bakeshop & Bar
3,106 Followers, 394 Following, 269 Posts - See Instagram photos and videos from Guilty Pl...
How You Can Help:
Guilty pleasures is a great sweet/snack shop that is still available for pickup or delivery (Free delivery with min spend Monday, Wednesday and Friday). We love their cupcakes for order online, or the soups, breads and jams available. One of our kids favourite is the DIY Cookie Kits, make sure to check them out!
7. Hardrock 42 Gastropub
Hardrock42 gastropub's Instagram profile has 152 photos and videos. Follow them to see...
How You Can Help:
This business caught my radar during the COVID shutdown when in my local Lively community group they advertised that they were delivering to Lively select nights, and the options looked AMAZING! Take a peak at their website/facebook page! I love the fact that they are offering 25% off orders for people working at: Grocery stores, Nurses/Health Care workers and First Responders.
8. Eddies Restaurant
WELCOME! Whether you're after a quick bite at lunch, a chilled out after work drink or a big night out - Eddie's is the place to come!
How You Can Help:
Just because we are on home lockdown doesn't mean you can't enjoy one of my favourite burger places, or enjoy their wings specials all available for pickup. They are also going to be having 'Debbie Deals' daily starting up shortly.
9. Old Rock
Discover over 90+ varieties of certified Fair Trade, Organic & RainForest Alliance cof...
How You Can Help:
We love our caffeine at Lake City Realty, and Old Rock has you covered! Their Minto location is open (revised offers check them out online) but their website is open 24 hours and for a limited time use code 'Local' for 20% off your online orders!
10. Reg Wilkinson's Mens Wear
Reg Wilkinson Menswear has 204 posts on their Instagram profile. Follow their account to s...
How You Can Help:
This is another great opportunity to stock up on some gift cards and help out a local business in the process. They are offering 'Spend $80 and get $100' on their gift cards now to encourage people to stock up when we get back to normal life!
Go give the latest episode of Selling the Rock a listen for more tips on how to help out local small businesses!

How to Help Out Local Sudbury Small Businesses During COVID-19...